online marketing
Agency from Munich
web design, SEO, Google Ads and meta ads from a single source. Everything at the highest level. This is what we can do and implement for our customers every day as an online marketing agency from Munich. Our focus is on significantly increasing your sales through online marketing measures. As a small, highly effective team, we put our heart and soul into your challenges. We are available, we don't give up, we keep at it.
How do we create success online? In the area web design we rely on user-centric design, modern branding, intuitive operation, super fast loading time and a clear focus on leads or deals. Our Ads on Google speak directly to interested customers. The Facebook/Instagram Ads use the advantages of the algorithm and are trimmed for performance. Our Search Engine Optimization (SEO) covers all areas, from strategy and content to on-page and backlink optimization. In this way, your website will receive sustainable rankings from which you will benefit for years.
Really good web design is attractive and works smoothly in every situation. We create your website completely, from the first draft to the go-live, with the aim of generating sales and leads.
With WordPress & Elementor or WooCommerce or Shopify for web shops, we set up your desired website flexibly and dynamically. If you wish, we can host your WordPress website with our super-fast agency performance hosting. Our service ensures stable and fail-safe websites. You own the site and all transferable rights. We would also be happy to support you in further developing and editing your content yourself.
search engines

optimization

At the highest level
Make search engine success predictable. That's our promise. Everyone does SEO in some way, but few can turn the guessing game into a planned process. SEO consists of over 200 factors and we use them as a professional online marketing agency in the areas Content & design, on-page optimization and backlink building for you.
High-quality content creation that is better than that of your competitors. We create SEO content in the form of interesting texts that your customers will love.
Perfect metas, links & optimal structure with our on-page optimization. We take care of all technical optimizations of your website.
Optimal backlinking of high-quality external websites as well as consistent internal linking.
SEO is always a competition with other websites for rankings on Google. First we analyze the competition, find transactional keywords and develop a realistic strategy that you or we can implement together. You can find out exactly how we do this in our SEO services.
Advertising works

wonderful
Google text ads
Keyword-based text ads on Google, professionally created and optimized.
shopping ads
We set up and optimize your Google Shopping ads in Google Search.
Do you want to be present when your desired customer is looking for your services and wants to buy directly? Then Google Ads is the advertising platform of choice for you. To advertise successfully, it is important to have maximum exposure while keeping ad spend as low as possible. For this reason, we create high-quality advertising that is reliable and uses the budget wisely.
As a certified Google Partner Agency from Munich, we have been optimizing Google Ads campaigns for you since 2010. With a budget of well over 1 million euros, we have gained extensive experience in all relevant areas of Google Ads. If you want to know how we can optimize your Google Ads, read on here.
Advertising on Facebook

&

Instagram
Is your product going through a lengthy purchasing or decision-making process? Then meta ads on Instagram or Facebook could be the way to success. very vMany people continue to use Instagram and Facebook. If your target group is there, the ads are among the most effective advertising measures - if they are set up and optimized correctly.
With a turnover of more than 1.5 million euros and a budget of more than 300,000 euros, we as an online marketing agency from Munich have extensive experience in all areas of meta ads. You can find out how we can make your meta ads a success and why we never rest on our laurels in our meta ads services.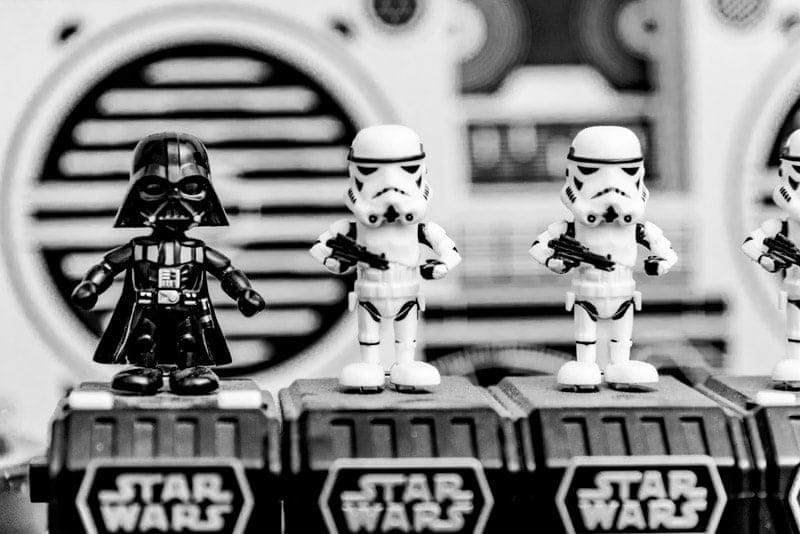 Andreas is the owner and head of Heinrich Marketing and your first point of contact if you want to get to know us. As an account manager, Doris has been looking after customers in all areas for many years. Caro works in the background and keeps the shop running. But that's only the visible part of the team: we save water head costs and hire specialists worldwide if necessary. And for the rest there is chat GPT4 😉
Bain & Company name their employees Bainies calls, we are therefore the Heinis.
The online marketing agency Heinrich Marketing stands for passion, know-how and attitude. What we have achieved so far is quickly being replaced by a desire to do things even better. Since 2010 we have been responsible for online marketing at our Munich location for the whole of Europe. And we learn something new every day, collect a lot of know-how and never tire of providing you with the best possible result.
The digital age is changing the world at breakneck speed, online marketing in particular is developing at breathtaking speed. Today the AI controls everything, tomorrow the next disruptive idea could be just around the corner. That is why we are constantly developing our work in the field of online marketing as an agency. We consider flexible workflows to be the best cooperation between us as a marketing agency and your company.
We see ourselves as equal partners who want to take on responsibility. And the whole thing with the cordiality and down-to-earthness that you might not necessarily associate with Munich.
Ever further, higher, faster? Definitely getting better. Heinrich Marketing is a small but very effective online marketing agency from Munich / Starnberg. We only grow organically and rely on long-term partnerships with our customers, but also with you as an agency employee.
If you would like to deal with the challenging topics in online marketing, then we are looking for you! Look forward to really flat hierarchies, extremely short coordination paths and plenty of freedom to work independently and on your own responsibility.
Digital manager
We are looking for a project and account manager with experience in online marketing and digital projects.
More info
Many years of experience as
Online marketing agency
from Munich.
One of our strengths is seeing content not only from our or your point of view, but also from the perspective of the user of your website. Our experience with many industries and approaches helps us enormously. Nevertheless, it remains important to keep reinventing yourself. But there are at least two certainties that have not changed so far: 1. Brands work. 2. Online marketing is hard work, it never ends. But it pays off.
With the coming and going of trends and social media platforms, websites continue to be the strategic focus of brand communication for us. With responsive websites or landing pages, sophisticated lead generation or direct sales in the online shop, we provide the answers to the needs of your future customers. With targeted online marketing measures such as search engine optimization, Google Ads or social media campaigns we attract the attention of your prospects.
Sign up if you are interested in our services. I look forward to your challenges and am happy to take the time for a detailed discussion. 
I look forward to meeting you. Yours Andreas Heinrich